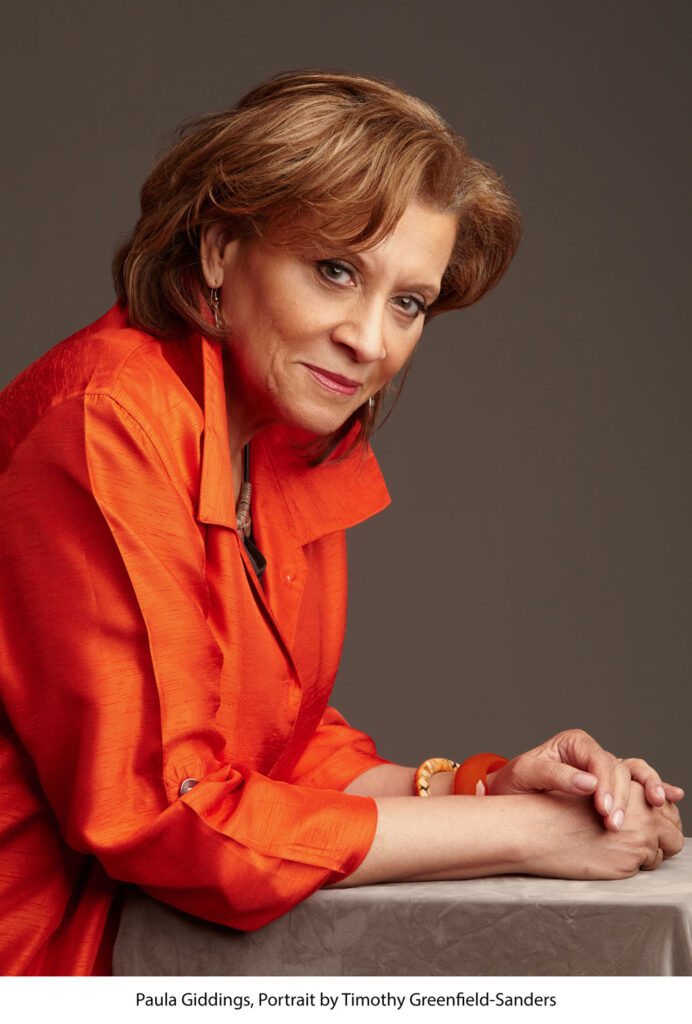 PAULA J. GIDDINGS is a writer and an African-American historian. She is the author of When and Where I Enter: The Impact of Black Women on Race and Sex in America, In Search of Sisterhood: Delta Sigma Theta and the Challenge of the Black Sorority Movement and Ida: A Sword Among Lions. She is currently[when?] the Elizabeth A. Woodson 1922 Professor Emerita of Africana Studies at Smith College, subsequent to her 2017 retirement. Prior to joining the faculty at Smith, she was on the faculty at Spelman College, where she was recognized as a United Negro College Fund Distinguished Scholar. She also was a faculty member of the Douglass College at Rutgers University where she held the Laurie Chair in Women's Studies. Giddings has also taught at Princeton University, North Carolina Central University and Duke University. She is also a member of Delta Sigma Theta sorority. During her career, she made contributions to American history, Women's Studies, and African American Studies that center African American women in order to offer greater inclusion and representation. These works have been foundational in the study of African American women's feminism, history, and activism, as the number of accolades Giddings has received and the books and journal articles citing her body of work show.
Portrait by Timothy Greenfield-Sanders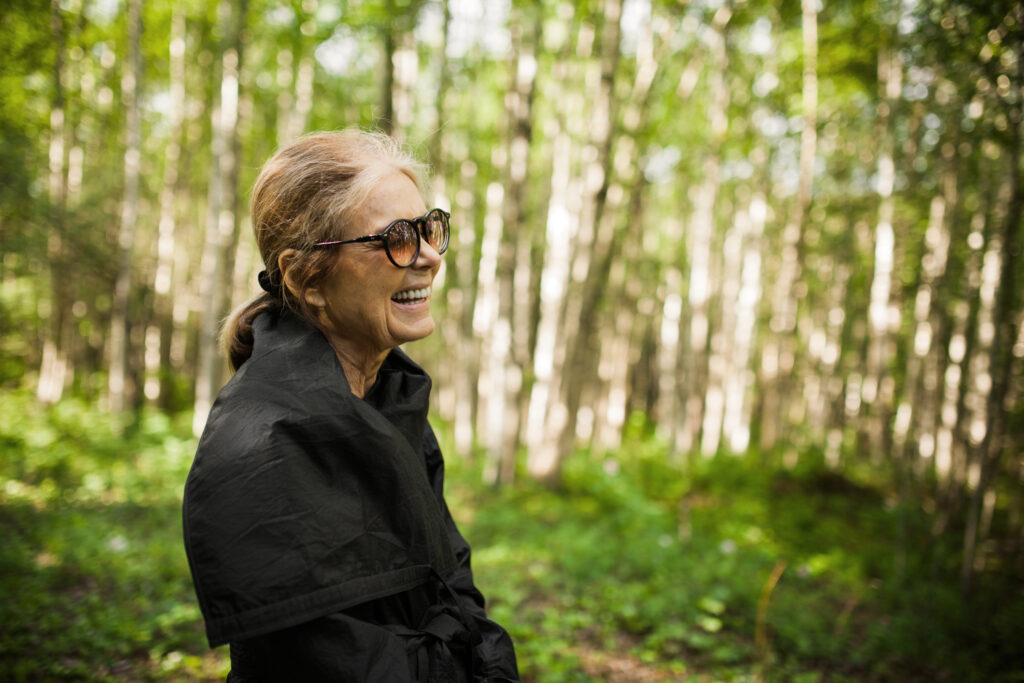 Gloria Steinem is an American activist, journalist, and leader in the global feminist movement. Steinem contributed to feminism internationally as a writer, lecturer, organizer, and media spokeswoman on the issues of equality. At the age of 87, she continues her work towards a more just world through her support of seasoned and budding activists and organizations, such as the Women's Media Center, the ERA Coalition, and Equality Now. She is a co-founder of Ms. Magazine.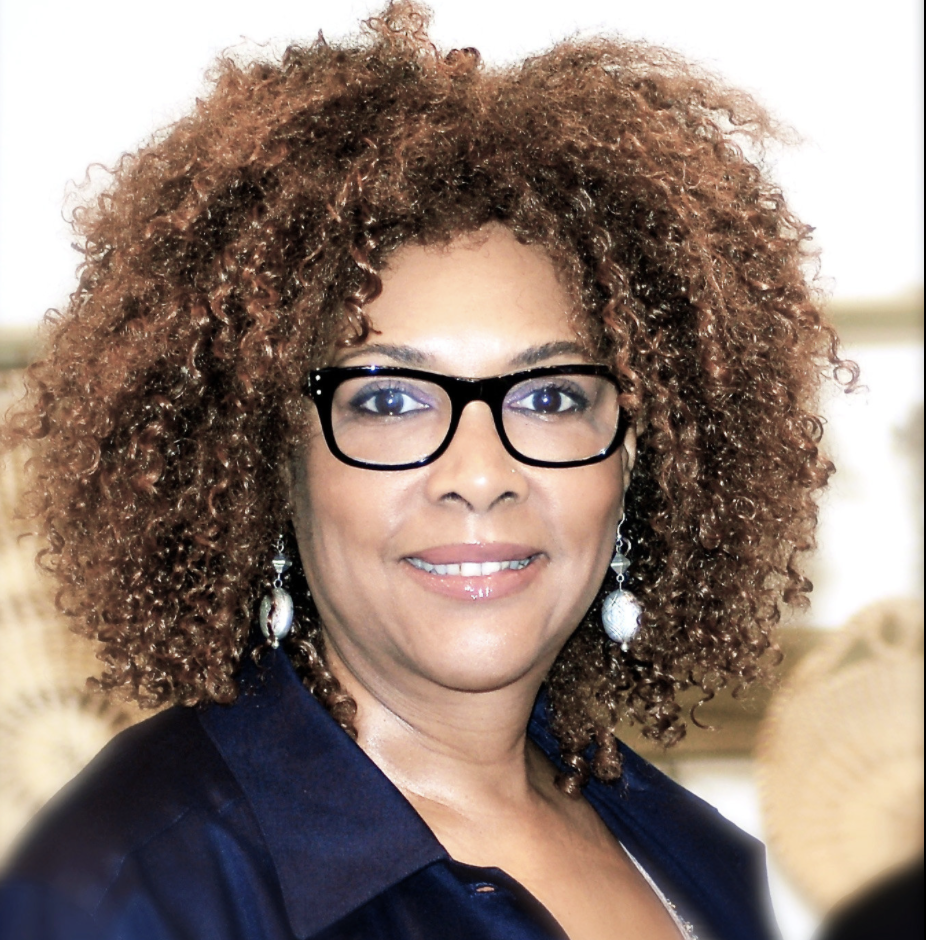 Julie Ethel Dash (born October 22, 1952) is an American film director, writer and producer.[1] Dash received her MFA in 1985 at the UCLA Film School and is one of the graduates and filmmakers known as the L.A. Rebellion.[2][3] After she had written and directed several shorts, her 1991 feature Daughters of the Dust became the first full-length film directed by an African-American woman to obtain general theatrical release in the United States.[4]
Daughters of the Dust is a fictionalized telling of her father's Gullah family who lived off the coast of the Southeastern United States. The film features black women's stories, striking visuals shot on location and a non-linear narrative. It's included in the National Film Registry of the Library of Congress for its cultural, historical and aesthetic significance."[5] Dash has written two books on Daughters of the Dust—a "making of" history co-written with Toni Cade Bambara and bell hooks, and a sequel, set 20 years after the film's story.
Daughters of the Dust was named one of the most significant films of the last 30 years, by IndieWire.[6]
Dash has worked in television since the late 1990s. Her television movies include Funny Valentines (1999), Incognito (1999), Love Song (2000), and The Rosa Parks Story (2002), starring Angela Bassett. The National Underground Railroad Freedom Center commissioned Dash to direct Brothers of the Borderland in 2004, as an immersive film exhibit narrated by Oprah Winfrey following the path of women gaining freedom on the Underground Railroad.[7][8] In 2017, Dash directed episodes of Queen Sugar on the Oprah Winfrey Network.
At the 2019 Sundance Film Festival, it was announced Dash's next project will be a biopic of civil rights icon Angela Davis, to be produced by Lionsgate.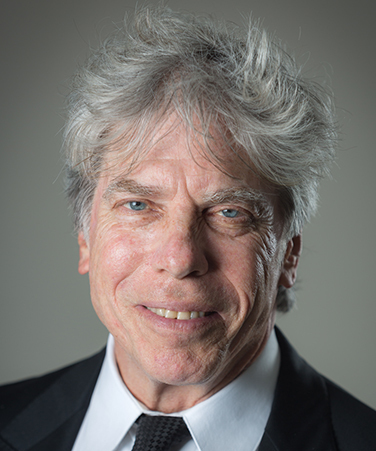 Ken Sunshine's unconventional career began as a community organizer, helping troubled teens. He soon started working in the political arena as an advocate for progressive change, and in 1972 he was elected as a delegate to the Democratic National Convention. He has advised on communications strategies, messaging, and celebrity involvement in local and national campaigns ever since. Later, he served as Chief of Staff to New York City Mayor David Dinkins. Before starting his own communications firm, Sunshine worked in the entertainment business where he headed the public relations department of ASCAP.
In 1991, he founded Ken Sunshine Consultants (later to become Sunshine Sachs) and over the past three decades his firm has represented clients ranging from leading corporations, nonprofits, and unions, to some of the most prominent names in entertainment. Sunshine Sachs has 200 employees, with offices in with offices in New York, Los Angeles, Washington D.C. Atlanta and Austin, and specializes in media relations, corporate image programs, crisis communications, reputation and issues management, event promotion, and communications skills training.
Ken Sunshine currently serves on the Board of Trustees of the City University of New York, the Board of Directors of the Metropolitan Museum of Art, the Community Service Society, the Foundation for Ethnic Understanding, the Type Media Center, the Mayor's Fund to Advance NYC and is a voting member of the Academy of Motion Picture Arts and Sciences. In addition, he has recently been appointed to both the Governor's and Mayor's Task Forces on Economic Recovery from the COVID-19 pandemic.
Over the course of his career, Sunshine has received many accolades for his achievements, which include the City and State Responsible 100 Lifetime Achievement Award, the Ellis Island Medal of Honor, the National Action Network's Presidents Award and its Dream Keepers Award, the Amsterdam News Friendship Award, the Bella Abzug Leadership Institute's Bella Fella Award, among other honors for his leadership in the civil rights movement.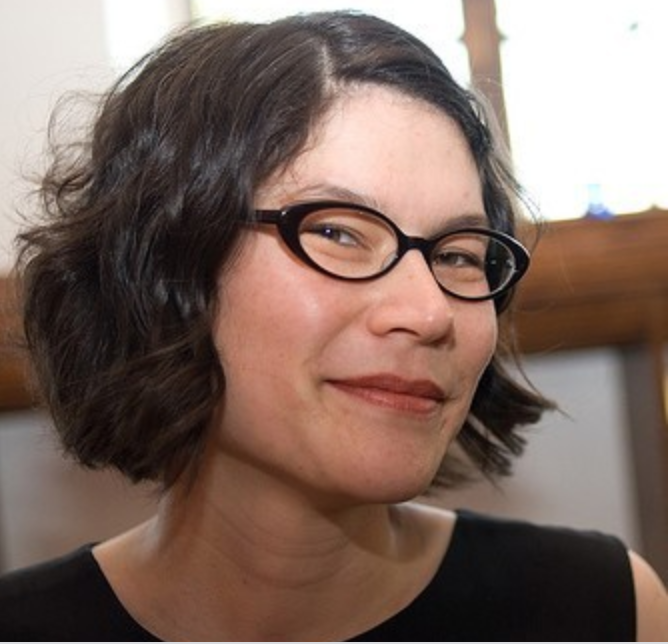 Max is a filmmaker and producer of feature films like Bring It On, she works as an architectural photographer, a personal finance writer, a beekeeper, and is founder of
handmade food company, Sticky Acres.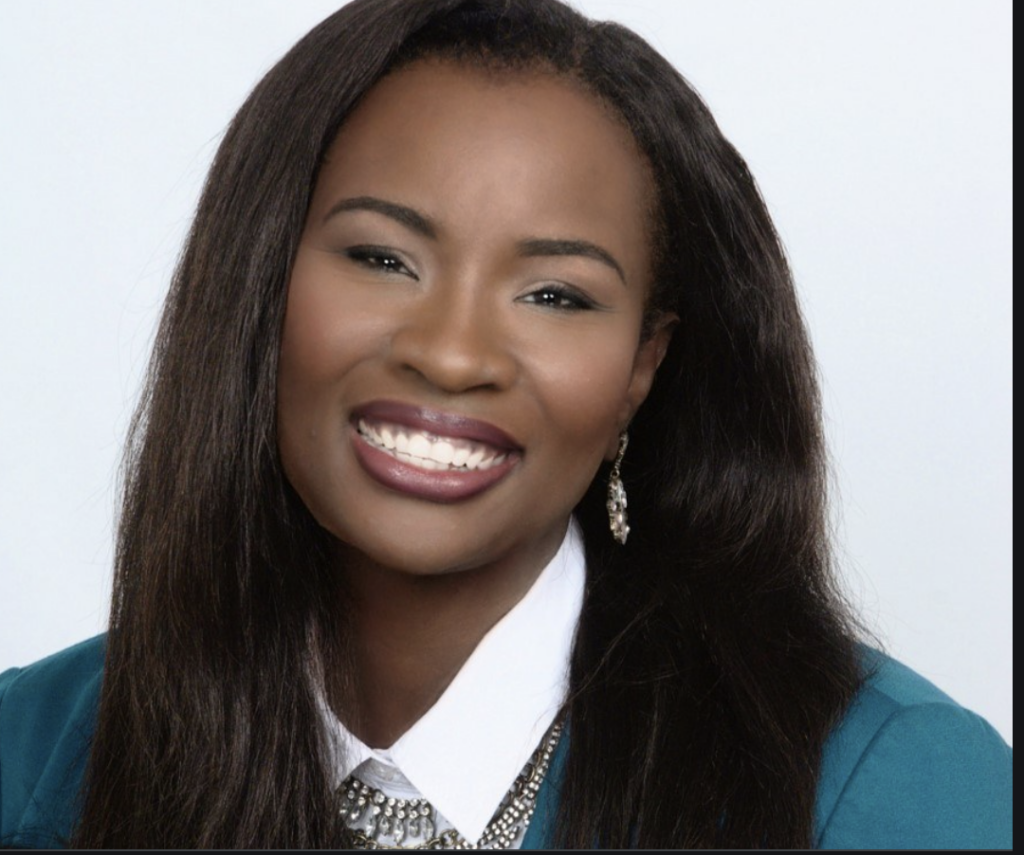 Farah Allen is an accomplished tech leader with over 15 years of experience in the Software Development industries. Allen currently is the CEO & founder of 'The Labz': The Labz is a music collaboration platform that tracks, stores, and protects all your ownership rights as you unite your creative ideas with other music creators' ideas. The Labz is backed by blockchain technology and has launch success from the creative community. Her previous executive positions include President and CEO of The Allen Group Management consulting Agency where her clients included fortune 500 companies, and CEO and Cofounder of Song Society App. Farah has the honor of being the AJC Women of the Year for technology as well as her company named Atlanta's top 50 startups 2019; The Labz also was named by Atlanta American Inno top startups to watch in 2019.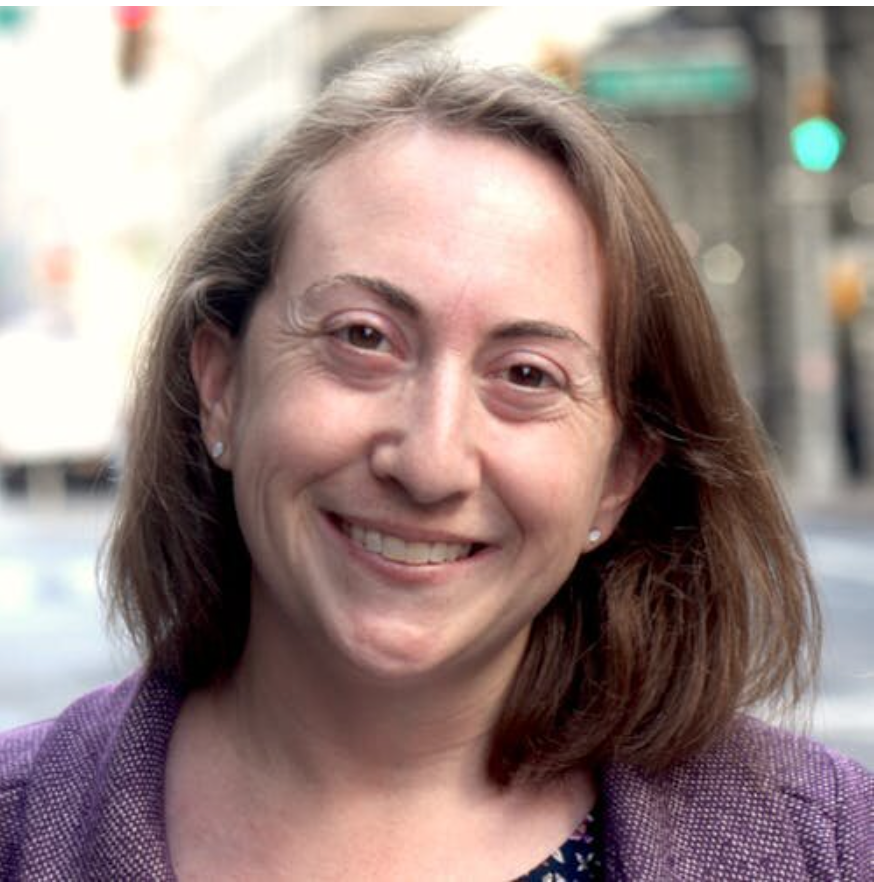 Post-graduation from USC Film School, Liz spent several years directing for the PBS/Hulu series "Just Seen It." She also directed shorts and music videos at this time, including Beth Thorney's "You're So Pony." In 2015, her debut feature (which she wrote, directed, produced and cast), Bread and Butter, was released by The Orchard. It played on Hulu and airlines across the globe in addition to VOD platforms. HelloGiggles called it, "an absolute must-watch for women everywhere." Her second feature (which she wrote, directed, produced and cast), Speed of Life, was called "delightful in just about every way" by noted film critic Tim Cogshell (of NPR's "FilmWeek") and is airing on Showtime. Liz directed Lina, starring Laura San Giacomo and Sandra Seacat which is currently screening at festivals. She's attached to direct and help produce I CAN CHANGE, a sci-fi feature written by Amy Starbin, and starring Jennifer Carpenter. She is also the co-host of hit podcast Making Movies Is Hard!!! Liz Manashil specializes in feminist content with a whimsical twist.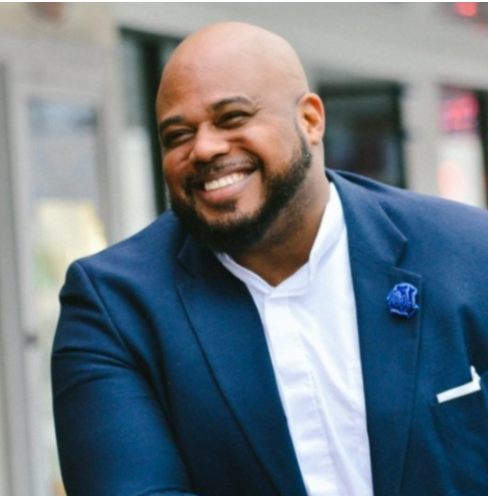 Born in New Orleans, Louisiana Kors currently resides in Los Angeles by way of Atlanta. It was in Georgia where he took a serious interest in filmmaking after he served as an apprentice to a local director. Eventually, he would receive some serious mentoring advice from director Spike Lee that fueled his hunger to take his talents to the next level. Now, as an educator and award-winning filmmaker with his original footing in the Atlanta music industry, Kors brings over 12 years of experience in the film/TV industry as a writer/producer/director and over 10 years of experience in education. His scripts have landed attachments and interest from actors such as Ryan Gosling, Idris Elba, Skylan Brooks, Nate Parker, Emayatzy Corinealdi, and even Oscar-winners such as Mahershala Ali. As well as studios, producers, agencies and management such as Sony/Columbia, David Goyer's Phantom Four, Kevin Turen, Tyler Perry's 34th Street Films, Anonymous Content, ICM, CAA, WME and more. As a BTS and documentary producer for the Sundance winner "The Birth of a Nation" Kors also contributed to script notes for the film. He has produced projects with creatives such as Issa Rae, Lena Waithe, Omari Hardwick, Armie Hammer, and more. His work has been showcased and purchased by companies such as Fox Searchlight, ABC, 60 Minutes, HBO, National Geographic, Tiny Giant Studios, and VH1 just to name a few. Kors recently wrapped his directorial debut feature film "Gym Rat" and as a co-writer, he is currently producing "12" chronicling the killing of 12-year-old Tamir Rice by Cleveland Police. He is also teaching a screenwriting workshop at Morehouse College via a partnership with the Morehouse Human Rights Film Festival. Kors and his wife and producer partner Kimberly are always working towards creating meaningful projects that will have a worldwide impact, we believe our project; '12' will be that exact kind of film.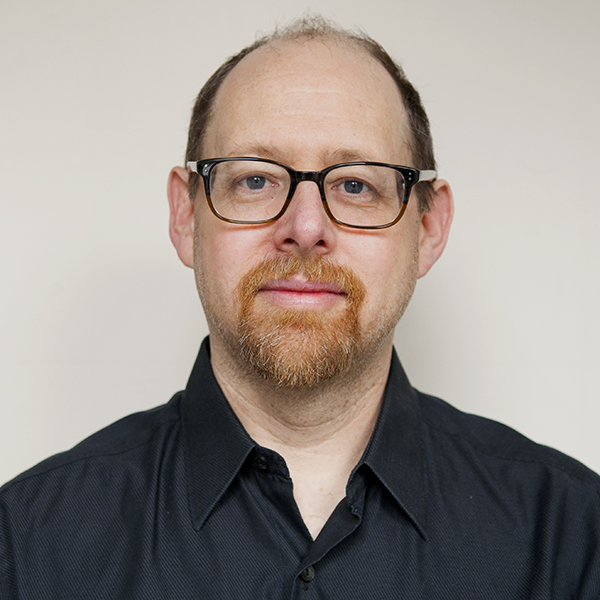 JEFFREY KUSAMA-HINTE is an Academy Award® and Emmy Award® nominated,
Golden Globe® winning Producer working under the banner of Antidote Films, the
company he founded in 2000. He has also directed two documentaries.
Kusama-Hinte's latest production was John Turturro's FADING GIGOLO, starring Mr.
Turturro, Sharon Stone, Sofia Vergara, Liev Schreiber, and Vanessa Paradis. Prior to this,
his most recent production was Lisa Cholodenko's THE KIDS ARE ALL RIGHT,
starring Annette Bening, Julianne Moore, and Mark Ruffalo. This film received four
Academy Award® nominations, including Best Picture, and four Golden Globe®
nominations, winning two Golden Globes® for Best Actress (Annette Bening) and Best
Motion Picture (Musical or Comedy).
Kusama-Hinte directed and produced the documentaries CHARLOTTE: A WOODEN
BOAT STORY and SOUL POWER, which screened at the Toronto and Berlin
International Film Festivals, and won the Los Angeles Film Festival Audience Award.
Kusama-Hinte also produced the documentary THE DUNGEON MASTERS, directed by
Keven McAlester, which premiered at the Toronto International Film Festival, and
Marina Zenovich's ROMAN POLANSKI: WANTED AND DESIRED, which received
five Primetime Emmy® Awards nominations, winning two Emmys® for Outstanding
Writing and Outstanding Directing for Nonfiction Programming. Kusama-Hinte's other
productions include the critically acclaimed eco-horror thriller THE LAST WINTER
directed by Larry Fessenden, the Jon Reiss-directed graffiti documentary BOMB IT,
Julian Goldberger's THE HAWK IS DYING, Gregg Araki's MYSTERIOUS SKIN,
Catherine Hardwicke's THIRTEEN, Lisa Cholodenko's LAUREL CANYON and HIGH
ART, and Larry Fessenden's WENDIGO.
Jeffrey Kusama-Hinte resides in Brooklyn New York, with his spouse and two children.
He is a member of the Academy of Motion Picture Arts and Sciences and serves as
Chairperson of the Board of Trustees for Type Media Center and as Treasurer of Board of
the Martha's Vineyard Film Festival.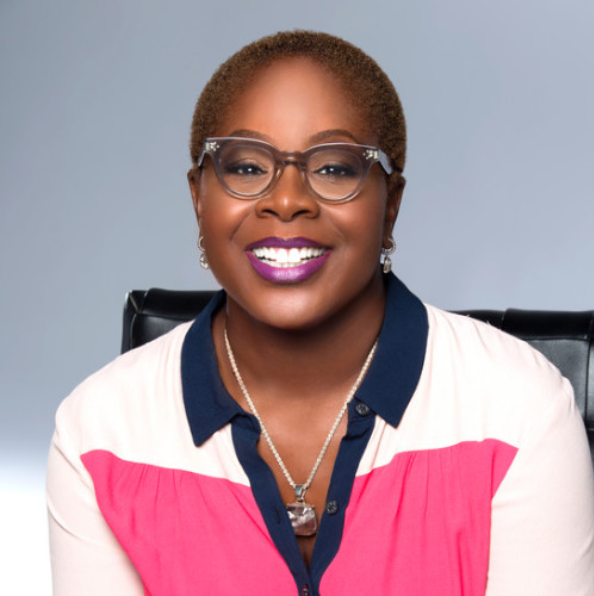 ROBYN GREENE ARRINGTON…A Creative Spirit Living On Purpose
Robyn Greene Arrington is an award-winning creative consultant with varied experience in the media industry. Her superpower is producing. Writing is her gift. And now, she has added directing to her portfolio.
As Head of Programming & Production at TV One & Cleo TV, she was an integral part of the team that shaped the networks' creative vision for scripted, documentary, non-fiction, lifestyle, and digital content. Robyn was a driving force behind the networks' most acclaimed content, including the top-rated movies "Bobbi Kristina," When Love Kills," "Love Under New Management: The Miki Howard Story;" the investigative crime & justice limited series "Two Sides of the Truth," which Viola Davis narrated and executive produced; and the multi-award-winning music documentary series, "Unsung."
Early in her career, Robyn worked in creative services at HBO, Lifetime, A&E, and BET. Producing "Hav Plenty," the nationally distributed, theatrically-released indie, remains a highlight of her career. Greene Arrington holds a Master of Science in television-radio-film production from Syracuse University and a Bachelor of Art in broadcast journalism from NYU.
Robyn's mother taught her, "you can't take anything to the grave," and her father showed by example the importance of social responsibility. Thus she frequently "pays it forward" by mentoring, giving speeches, participating on panels, and in other events that contribute to the growth of aspiring souls.
She is in constant search of the ultimate mind-body-soul spa experience. Her other extracurricular activities are meditating, spending time with her family, aqua fitness, traveling, reading, frequenting museums, watching films and documentaries.
Early in her career, Robyn worked in creative services at HBO, Lifetime, A&E, and BET. Producing "Hav Plenty," the nationally distributed, theatrically-released indie, remains a highlight of her career. Greene Arrington holds a Master of Science in television-radio-film production from Syracuse University and a Bachelor of Art in broadcast journalism from NYU.
Robyn's mother taught her, "you can't take anything to the grave," and her father showed by example the importance of social responsibility. Thus she frequently "pays it forward" by mentoring, giving speeches, participating on panels, and in other events that contribute to the growth of aspiring souls.
She is in constant search of the ultimate mind-body-soul spa experience. Her other extracurricular activities are meditating, spending time with her family, aqua fitness, traveling, reading, frequenting museums, watching films and documentaries.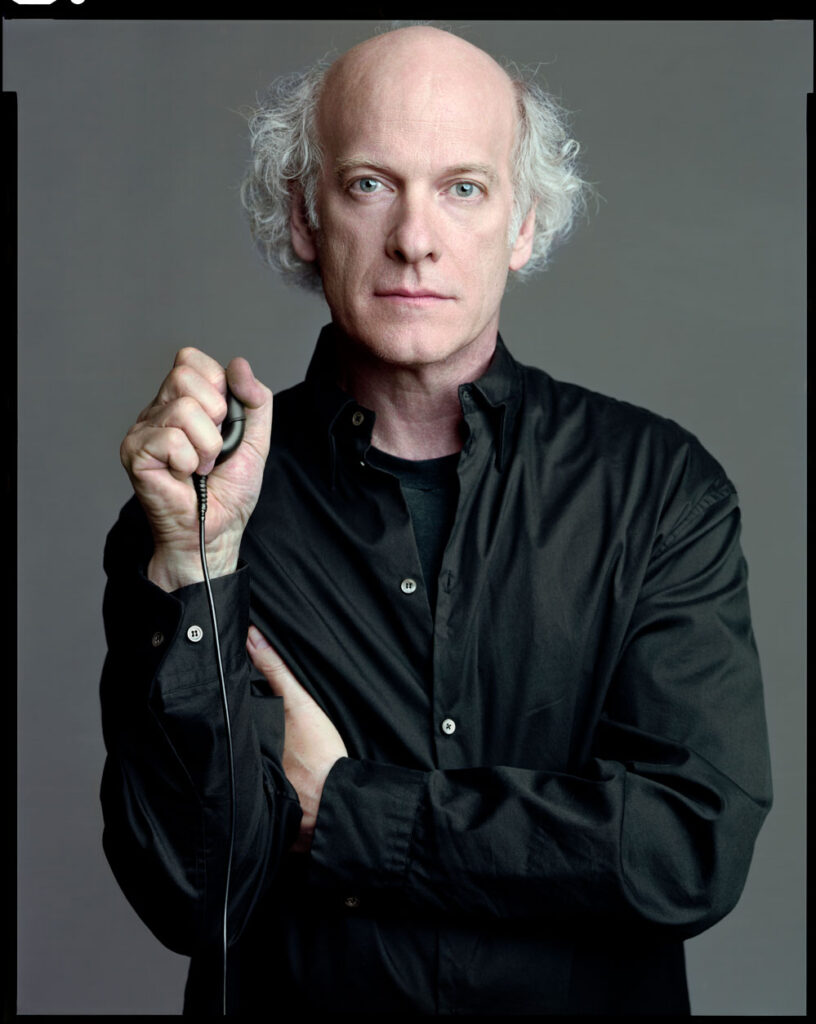 Timothy Greenfield-Sanders is a Grammy winning and Emmy nominated film director. In addition, as a photographer, he has achieved critical acclaim photographing world leaders and major cultural figures, including presidents, writers, artists, actors and musicians.
Greenfield-Sanders has produced and directed 13 films including Lou Reed: Rock and Roll Heart (Grammy Award, 1998), The Black List (NAACP Spirit award, 2008), The Latino List, The Out List, About Face (HBO), The Boomer List, The Women's List (PBS), The Trans List (HBO and Toni Morrison: The Pieces I Am.
His most recent film, Toni Morrison: The Pieces I Am, premiered at the Sundance Film Festival in 2019, played in theaters worldwide, won the NAACP Image Award in 2020 and was nominated for three Emmy Awards that year. The film is currently on Hulu and PBS' American Masters.
Greenfield-Sanders' photographs are in numerous museum collections including the Museum of Modern Art, The National Portrait Gallery, the Museum of Fine Arts, Houston and The Brooklyn Museum.
Greenfield-Sanders' books have been published by Bulfinch, Atria, Luxury and Powerhouse. He received his B.A. from Columbia University and his M.F.A. from The American Film Institute.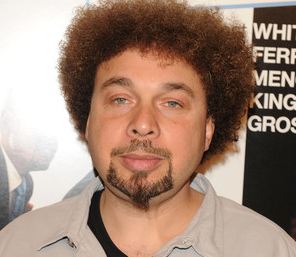 Malcolm Spellman is an American screenwriter and producer best known for his work on Empire (2015) and The Falcon and the Winter Soldier (2021). In March 2010, Spellman started his career by writing the screenplay for the film Our Family Wedding (2010). In February 2015, Spellman began writing for television by scripting several episodes of the television series Empire (2015).In July 2017, Spellman was producing the HBO series Confederate. In October 2015, Spellman and Carlito Rodriguez were hired by Warner Bros. to write the script for a Sylvia Robinson film biopic. In October 2018, it was announced that Warner Bros. was still moving forward with the film and Spellman and Rodriguez had been joined by Tracy Oliver in completing the script. In December 2019, he served as a producer on the Apple TV+ series Truth Be Told (2019). In February 2021, Spellman served as an executive producer on the FX series Hip Hop Uncovered (2021).[11] In March 2021, he served as showrunner on the Disney+ series The Falcon and the Winter Soldier (2021), set in the Marvel Cinematic Universe (MCU).[12][13] He is set to co-write a fourth Captain America film in the MCU, with Dalan Musson.[14]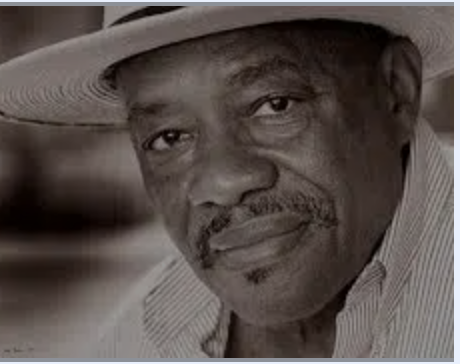 Gilbert Young is a nationally renowned artist, muralist, and art conservator. Born and raised in Cincinnati, Ohio, he served 27 years as director and conservator of the multi-million dollar University of Cincinnati Fine Art Collection. In 1994 Young was named Artist-in-Residence to the University of Cincinnati. He relocated to Atlanta, Georgia in 1995 and became Artistic Director for the International Paint Pals Art Competition in conjunction with the 1996 Olympics. He was commissioned by Procter & Gamble to design the Salute to Greatness Award presented by the Martin Luther King Center for Non-Violent Social Change. Young is the first artist to perform live on stage accompanied by an entire symphony orchestra while creating a commemorative work. The painting of Maestro Erich Kunzel and the Cincinnati POPS orchestra was recently installed in the new School for the Creative and Performing Arts in Cincinnati. Young is a frequent lecturer and has been invited to speak at colleges and universities around the country including Harvard Law School, Spelman College, and Morehouse College. In 2001 he was presented with the prestigious Heritage Award for Outstanding Visual Arts at the Schomburg Center for Research in Black Culture in New York. In 2004, he received the Pallet Award for Lifetime Achievement in the arts during the Heritage Arts Festival in Atlanta. In 2011 he was honored with a Resolution from the Georgia House of Representatives naming him State of Georgia Artist of the Year, and in 2013 he received the Phoenix Award from the city of Atlanta for outstanding contributions to the arts as he celebrated his 50th year as a professional artist. In 2014 He was awarded the "Hero & Heroine Lifetime Achievement Award" during the Sweet Auburn Spring Fest. In 2015 the Georgia Legislative Black Caucus recognized him for outstanding artistic achievement. And this year, in 2017, Gilbert Young received a Lifetime Achievement award from the Barack H. Obama Foundation. Young is the only artist in the world to paint a portrait of an American President that is signed by the subject. The piece is entitled, "History + Hope = Change and was signed by Barack Obama in 2008. In 2015, the artist was commissioned by the Congressional Club of Washington to create a portrait of Michelle Obama to be presented to her during the annual First Lady's Luncheon in Washington, DC. Young's portrait honored Mrs. Obama's "Let's Move" campaign and was unveiled during the luncheon. Artwork by Gilbert Young can be found in galleries throughout the United States, in select cities around the world, and in many private and corporate collections including St. Petersburg, Russia's City Hall.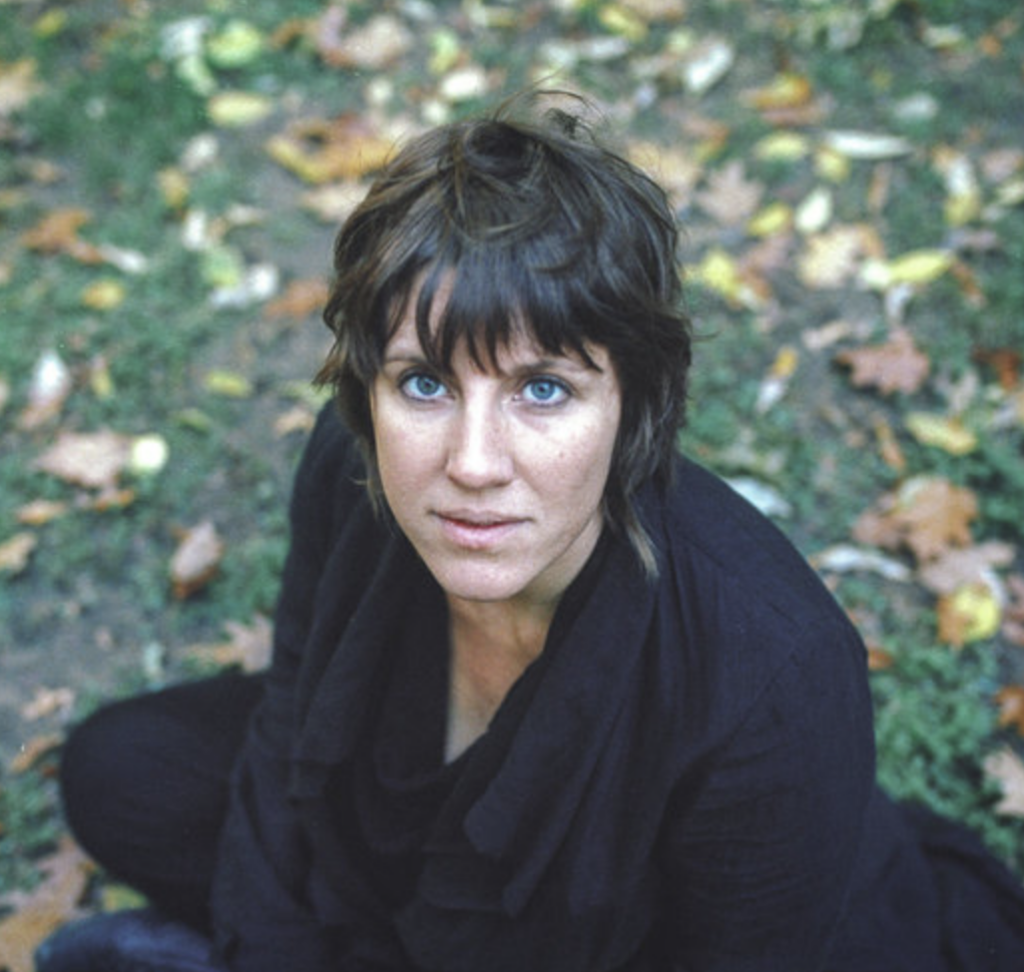 Leah Meyerhoff is an award-winning independent filmmaker who wrote and directed the narrative feature film I BELIEVE IN UNICORNS starring Natalia Dyer and Peter Vack, which was released theatrically after premiering at SXSW, winning the Grand Jury Prize at the Atlanta Film Festival and additional awards from Tribeca Film Institute, San Francisco Film Society, Woodstock Film Festival, and the Adrienne Shelly Foundation. A New York Times Critics' Pick, I BELIEVE IN UNICORNS was described by Variety as "a sensitively observed and arrestingly impressionistic drama that feels at once deeply personal and easily accessible" and the LA Times called it "an honest, complicated portrayal of adolescent female sexuality on film" The Village Voice proclaimed "the performances are strong, the imaginary visions are suggestive, and the film as a whole is swoon, tender, skittish, a little scary - in short, this is what young love feels like. More Meyerhoff please!"As a professor, she has lectured at Tisch School of the Arts, The School of the Art Institute of Chicago, Studio Arts College International and New York Film Academy. She has worked as a programmer and juror for numerous film festivals including the Tribeca Film Festival, Slamdance Film Festival, Dallas International Film Festival, Nashville Film Festival, Sarasota Film Festival, Rooftop Film Festival, and Woodstock Film Festival. Leah Meyerhoff is the founder of FILM FATALES, a non-profit organization which advocates for parity in the film industry and supports hundreds of women feature film and television directors around the world. Over the past five years, she has produced over one hundred panel discussions, educational workshops, and networking events for marginalized filmmakers in collaboration with organizations such as Sundance Institute, Tribeca Film Institute, Hot Docs, and Toronto International Film Festival. Leah holds a BA in Art-Semiotics from Brown University and an MFA in Directing from NYU's Tisch School of the Arts, where she was a recipient of the Dean's Fellowship. She is repped by ICM Partners.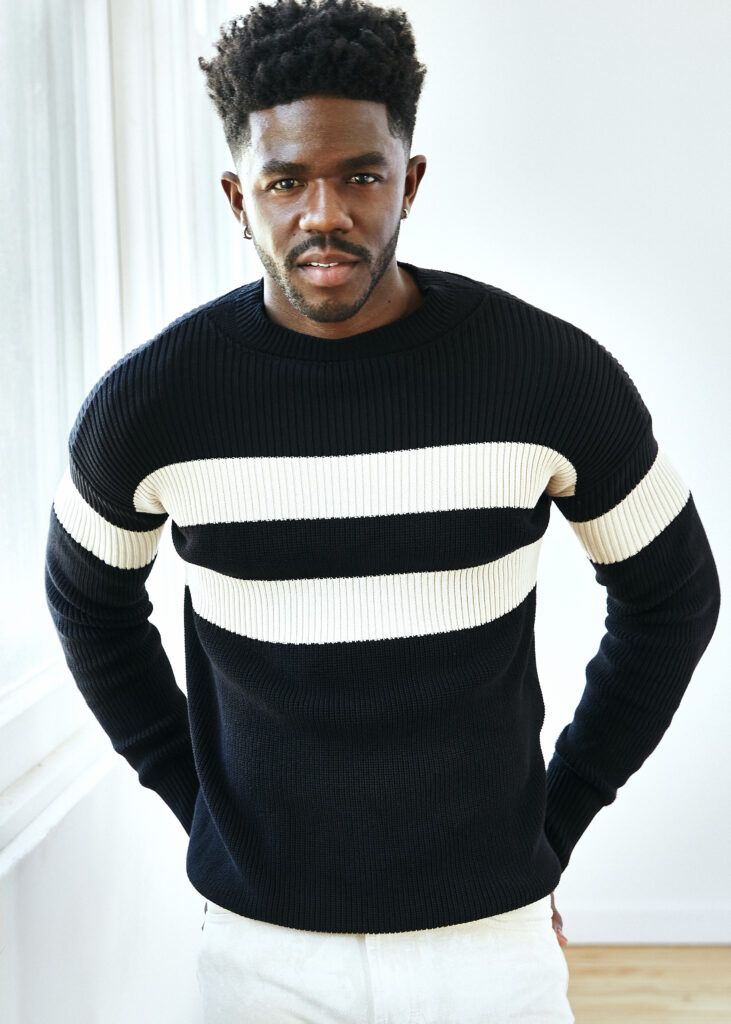 Rising actor and Neighborhood Playhouse Graduate Ian Duff can currently be seen starring as aseries regular in The CW's THE REPUBLIC OF SARAH which debuted on June 14th. He was last seen on the big screen in Shaka King's Oscar-nominated film JUDAS AND THE BLACK MESSIAH opposite Daniel Kaluuya and Lakeith Stanfield. He recently completed a recurring arc on NBC's hit show NEW AMSTERDAM. In 2017, Duff starred in UP NORTH, for which he received SeriesFest's award for Best Actor. On stage, Duff starred in the Atlantic Theater Company's NOMAD MOTEL and made his first NYC stage appearance in Andre Holland's directorial debut Dutch Masters at The Wild Project. A native of Jamaica, Queens, Duff currently resides in New York City.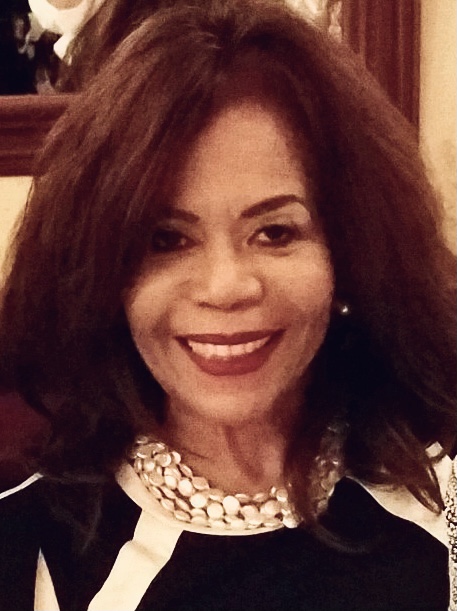 With wide-ranging experience in both the public and private sectors, Jewell Jackson McCabe is a business woman who serves as a director on a variety of boards, is a Presidential, Gubernatorial and Mayoral appointee, a consultant to major corporations, cultural and civic institutions and is organizer founder of the National Coalition of 100 Black Women; and an adjunct professor at NYU Wagner Graduate School of Public Service.
As a former corporate director of Reliance Group Holdings, a publicly held fortune 500 holding company; with 10 years as the first Black to serve as a Trustee on the Board of The Wharton School of Business; and as an advisor for board development for RRE an Information Technology Venture Capital firm with $1.3 Billion under management recognized and respected for building industry-leading companies; her, depth of experience and range of contacts have been key elements in her effectiveness.
Ms. McCabe currently serves on or has been a director on the boards of: Reliance Group Holding; the New York City Investment Fund, L.I.C. (1996-2001); The Wharton School of Business; Bard College; The Deloitte & Touche Diversity Advisory Board; The New York City Partnership (founding member 1981-2001); Research America; New York City Commission on the Status of Women (1982-2002); and The Economic Club of New York. She is currently board president of The Independent Filmmaker Project (IFP) ifp.org.
As President of Jewell Jackson McCabe Associates – a bi-lingual (English-Spanish) management consulting firm specializing in strategic communications, executive coaching and competitiveness training -- including Diversity and Inclusion – she has advised a wide range of corporations in the private and public sector.
These corporations include: American Express; Time Warner; The Coca-Cola Company; Matsushita Electric Corporation of America (Panasonic); International Business Machines Corporation (IBM); Tyco International; The Williams Capital Group; The Royal Bank of Canada; NAACP Legal Defense and Educational Fund, Inc; Metropolitan Museum of Modern Art; Solomon R. Guggenheim Museum and The College Board. Her strategic communications company is a full service minority owned organization, combining a broad range of marketing skill, competitiveness training on effective internal and external management capabilities.
Ms. McCabe was appointed by President Clinton to the United State Holocaust Memorial Council with oversight of the Holocaust Museum, where she was a member of the Holocaust Council's congressionally-mandated Committee on Conscience. Governor Mario M. Cuomo appointed Ms. McCabe to the New York State Council on Fiscal and Economic priorities. She was also appointed chair of the New York State's Job Training Partnership Council federal employment block grant, which spends $250 million dollars annually to train the disadvantaged.
Ms. McCabe is the recipient of two honorary doctorates and numerous awards. She distinguished herself in 1993 as a candidate on the "short list" for the presidency of the NAACP becoming the first woman in 84 years to be considered for chief executive officer of America's venerable civil rights organization.
Ms. McCabe has been a featured guest on news and general interest programs including Charlie Rose and the Today Show, notably interviewed by Katie Couric, with New York Times columnist and senior writer for The New York Times Magazine, Frank Rich and former Republican National Committee Chair, Haley Barbour, analyzing, President [43rd] Bush's State of the Union Address.
Jewell Jackson McCabe is the founder and chair of the National Coalition of 100 Black Women, which has a membership of 7,000 women in 35 states and the District of Columbia. It was established in 1981 to engage professional black women in a network to meet their career needs and facilitate their access to mainstream America; her overriding objective, as noted in an article in Fortune Magazine, "Is to establish common ground for women-of-color between the public and private sectors."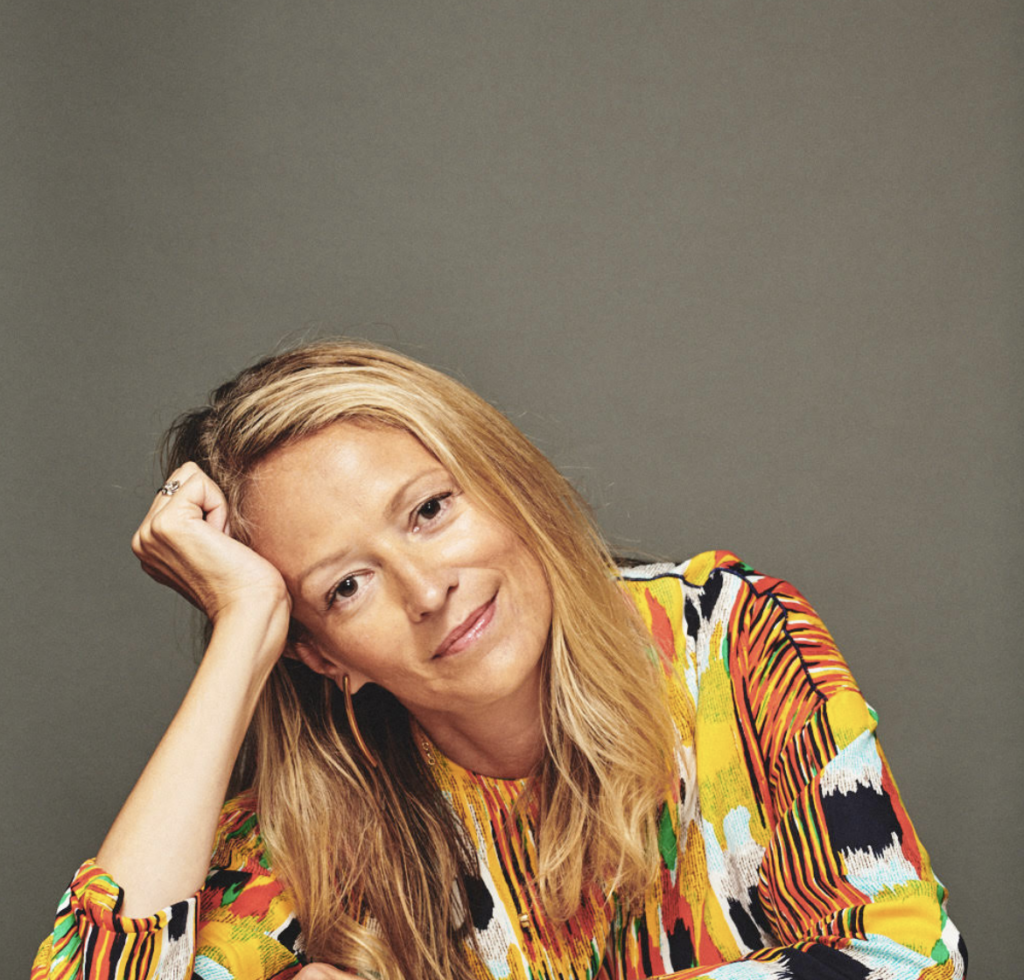 Jennifer Justice, also known as JJ, is an entertainment and live experience executive known for her expertise in building artist's careers and business portfolios by marrying art with commerce. JJ made her mark as an entertainment attorney at Carroll, Guido, and Groffman LLP where she made partner in only three years. With a roster of clients that included Jay- Z, Outkast, Slipknot, and Mark Ronson and having negotiated massive joint venture agreements including the partnerships of Jay-Z and ROC NATION with LIVE NATION, JJ parlayed here experience to join JAY0 Z to build ROC NATION in 2010. As General Counsel and EVP at Roc Nation, JJ helped structure the vision and growth of Roc Nation and oversaw the expansion of Roc Nations' portfolio offering to include TV, film, branding, sports and media entertainment. She served on the board of Roc Nations' joint venture companies Three Six Media and Steam Engine, aided the creation of major strategic partnerships including Stance, Skullcandy, Puma, and Budweiser and served as Jay- Z's personal entertainment attorney for a total of 17 years as well as Beyonce's personal attorney for two years while at ROC Nation. From the beginning of her career, JJ has championed gender equality and diversity in the workplace and serves on many boards with the same initiatives including at Chair of WIE Network Advisory Board, a founding advisory board member of USC's Annenberg Inclusion Initiative.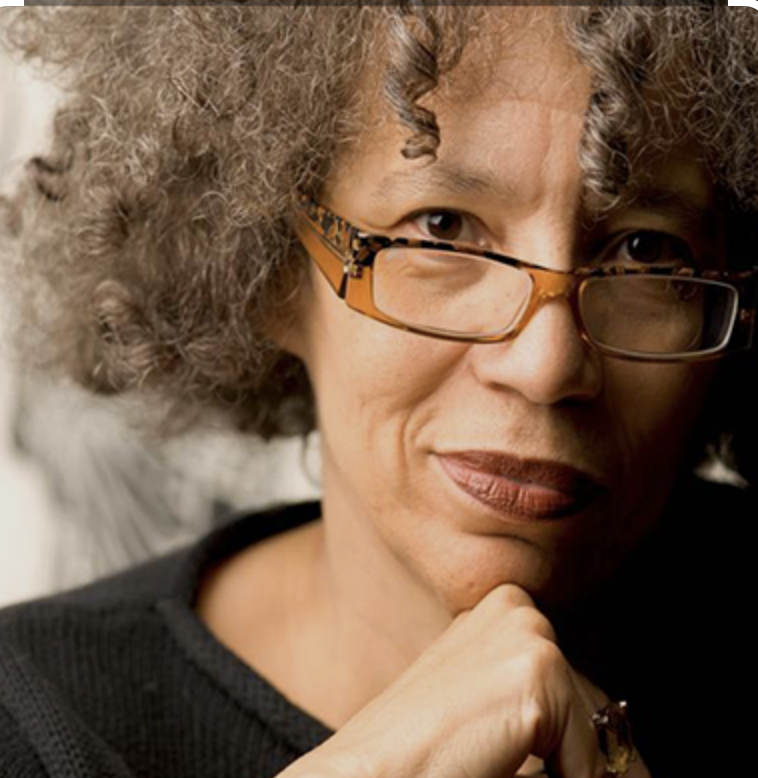 BEVERLY GUY-SHEFTALL is founding director of the Women's Research and Resource Center (since 1981) and Anna Julia Cooper Professor of Women's Studies at Spelman College. She is also an adjunct professor at Emory University's Institute for Women's Studies where she teaches graduate courses in their doctoral program. She is currently President of the National Women's Studies Association (NWSA).
At the age of sixteen, Guy-Sheftall entered Spelman College where she majored in English and minored in secondary education. After graduation with honors, she attended Wellesley College for a fifth year of study in English. After a year at Wellesley, she entered Atlanta University to pursue a master's degree in English. Her thesis was entitled "Faulkner's Treatment of Women in His Major Novels." A year later Guy-Sheftall began her first teaching job in the Department of English at Alabama State University in Montgomery, Alabama. In 1971 she returned to her alma mater, Spelman College, and joined the English Department.
Guy-Sheftall has published a number of texts within African American and Women's Studies which include the first anthology on Black women's literature, Sturdy Black Bridges: Visions of Black Women in Literature (Doubleday, 1979), which she coedited with Roseann P. Bell and Bettye Parker Smith; her dissertation, Daughters of Sorrow: Attitudes Toward Black Women, 1880-1920 (Carlson, 1991); Words of Fire: An Anthology of African American Feminist Thought (New Press, 1995); an anthology she coedited with Rudolph P. Byrd entitled Traps: African American Men on Gender and Sexuality (Indiana University Press, 2001). Her most recent publication is a coauthored monograph (with Johnnetta Betsch Cole), Gender Talk: The Struggle for Equality in African American Communities, which was published by Random House in 2003. Upcoming publications include an anthology of Audre Lorde's writings (with Rudolph P. Byrd and Johnnetta Betsch Cole, Oxford University Press); a new edition of But Some of Us Are Brave (with Stanley James and Frances Foster, Feminist Press); and a collection of writings on the race/gender debate during the 2008 U.S. presidential election (with Johnnetta Betsch Cole, SUNY Press). In 1983 she became the founding editor of Sage: A Scholarly Journal on Black Women which was devoted exclusively to the experiences of women of African descent and published from 1983-1996.
Guy-Sheftall is the recipient of numerous fellowships and awards, among them a National Kellogg Fellowship; a Woodrow Wilson Fellowship for dissertations in Women's Studies; and Spelman's Presidential Faculty Award for outstanding scholarship. She has been involved with the national women's studies movement since its inception and provided leadership for the establishment of the first women's studies major at a historically Black college. Beyond the academy, she has been involved in a number of advocacy organizations which include the National Black Women's Health Project, the National Council for Research on Women, and the National Coalition of 100 Black Women, on whose boards she has served. In her role as Director of Spelman's Women's Center, she has also been involved with the development of student activism around misogynist images of Black women in hip hop as well as a broad range of social justice issues, including reproductive rights and violence against women. She teaches women's studies courses, including feminist theory and global Black feminism.
Naomi McDougall Jones is an award-winning actress, writer, and producer. Her TED Talk, "What It's Like to Be a Woman in Hollywood," ignited a global outpouring of support for the women in film movement. Naomi has written, produced, and acted in two award-winning independent feature films, Imagine I'm Beautiful (2014) and Bite Me (2019) Naomi wrote, produced, and starred in the 2014 indie feature film, Imagine I'm Beautiful, which took home 12 awards on the film festival circuit including 4 Best Pictures and, for Naomi, 3 Best Actress Awards and The Don Award for Best Independently Produced Screenplay of 2014. The film was named as #8 of OscarWorld's Top 10 Films of 2014 and was distributed theatrically and digitally by Candy Factory Films. The film is now available on AmazonPrime. Naomi's first book, The Wrong Kind of Women: Inside Our Revolution to Dismantle the Gods of Hollywood, is now available wherever books are sold in hardcover, audiobook, and e-book. It debuted as the #1 New Release on Amazon in the Entertainment Industry and received an electric response from reviewers with Booklist and Kirkus Reviews calling it "bold," "convincing," "passionate," "well-written," "urgent," and "necessary," and Publishers Weekly writing, "Film viewing will never be the same after reading Jones' insightful look at the reality of being female in Tinseltown." Rose McGowan said of the book, "We need truth. The curtain must be pulled back, and Naomi McDougall Jones has done just that." It has been featured in The Atlantic, The Washington Post, NPR, BBC, Playboy, Ms. Magazine, Salon.com, among many other national and international media outlets. Naomi has been a vocal advocate for bringing parity to film, both on and off screen. She has spoken at film festivals and conferences around the world and written extensively on this subject. Naomi's TEDTalk on these issues and what to do about them, "What it's Like to Be a Woman in Hollywood," has been viewed over a million times and produced a global outpouring of support for the women in film movement. Her follow-up TEDxTalk, which she gave with fellow media maker and activist, Sarah Springer, "How to Become a True Agent of Change," examines the journey each of us must take to unravel white supremacy and patriarchy in our own minds. Naomi teamed up with former CFO of the City of Chicago, Lois Scott, to found The 51 Fund, an investment fund to finance films written, directed, and produced by women. Through The 51 Fund, Naomi became an Executive Producer of the documentary feature film, Cusp, which premiered in the US Documentary Competition at Sundance 2021.She was a writer for season 1 of Amazon's original series, The New Yorker Presents, based on the world's most award-winning magazine, which premiered at Sundance, for which she wrote the teleplay adaptation of Miranda July's short story Roy Spivey.Naomi is currently at work on her third feature screenplay, Hammond Castle, a magical realism film that explores themes of identity, legacy and gender through a modern-day seven-month pregnant woman's unexpected interaction with the brilliant, eccentric and deceased inventor John Hays Hammond, Jr., for which Naomi received the honor of being the first artist-in-residence at Ernest Hemingway's final home in Sun Valley, Idaho.She is the co-creator and showrunner for the scripted, short fiction podcast, The Light Ahead, which unites creatives from entertainment with activists and social justice leaders to explore the question, "What would 2030 look like if the USA had an economy that truly worked for everyone?" Naomi grew up in Colorado, before attending Cornell and The American Academy of Dramatic Arts for College. Following graduation, she lived in NYC for another 13 years, spent a brief stint in Atlanta, and now lives in Ketchum, Idaho with her husband, Stephen.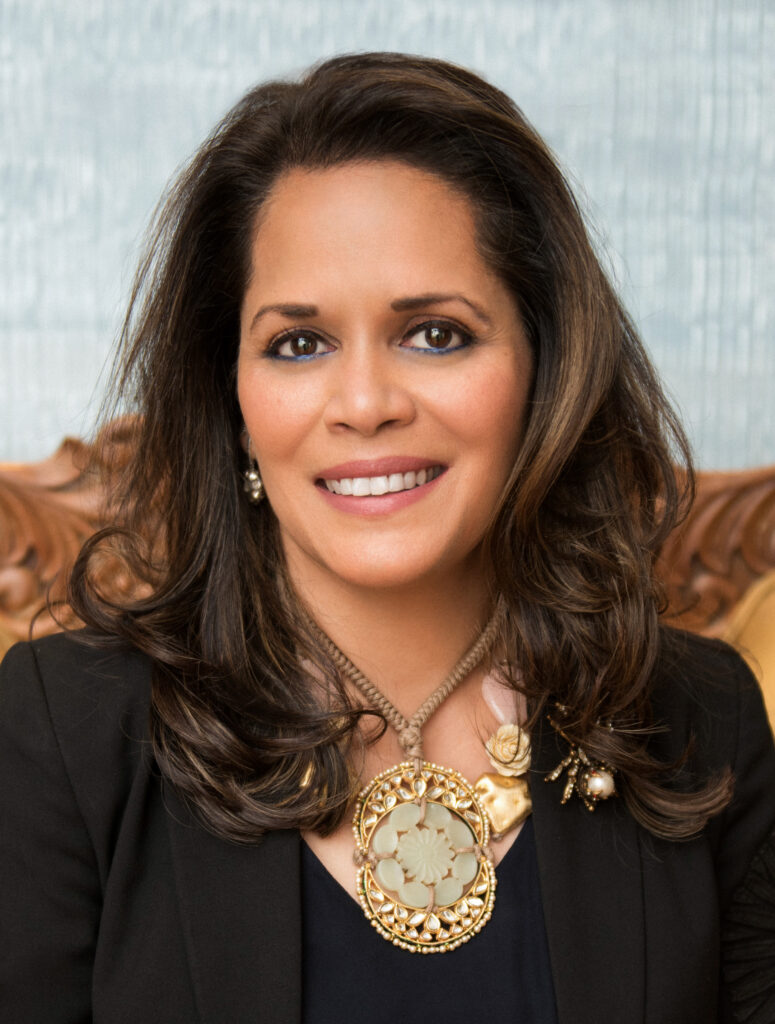 Sharmila Mona Sinha (Mona) is a globally recognized advocate for gender equality in business and society. She has parlayed a career in finance (Morgan Stanley), marketing (Unilever) and restructuring (Elizabeth Arden/Unilever) to work at the intersection of social justice and women's economic empowerment and leadership. Mona leverages business tools to build organizational capacities for sustainability that unlock the economic potential of women, girls and diverse talent across different sectors. She has been described as having a muscle for finance and a passion for justice.
Mona is co-founder of Raising Change which develops strategies to close the critical funding gap in mission-driven organizations for social change. She also founded the Asian Women's Leadership University, to bring liberal arts pedagogy to train future women leaders. To date, she has catalyzed close to $1billion for social change initiatives and advised over 87 organizations.
She is currently the Board Chair of Women Moving Millions, a community of women who fund big and bold ($1 million+) to create a gender equal world. She is also the Board Chair of the ERA Coalition Fund for Women's Equality which seeks to codify the 28th constitutional amendment of equal rights on the basis of sex. She is an Executive Producer of Disclosure, a documentary film on the representation of trans people, which premiered at Sundance in January 2020, was released on Netflix during Pride month in June 2020 and has won numerous media awards.
With a focus on governance, strategic planning and sustainability, Mona serves on several non-profit boards including Breakthrough USA, which uses digital media and popular culture to shift gender norms, and the Center for High Impact Philanthropy at the University of Pennsylvania. She is on the Advisory boards of Apne Aap International to end sex trafficking, and of the Columbia Business School Tamer Center Social Enterprise Program that pioneered the concept of connecting business leaders to purpose beyond profits, and funds social ventures. She also works with the Columbia Global Mental Health program that aims to destigmatize mental health through research and global collaboration. She is a trustee emerita of Smith College, where she was Vice Chair of the Board of Trustees and co-led the $486 million Women for the World capital campaign (the largest to-date for women's education) as well as the transgender admissions policy.
Mona is a respected philanthropist, financial investor in women-led businesses and mentor to several hundred young people. She has a BA in Economics and Art History (magna cum laude, Phi Beta Kappa) from Smith College and an MBA in Finance and Marketing (Beta Gamma Sigma) from Columbia University. She is a published contributor to "What I Told my Daughter - Lessons from Leaders on Raising the Next Generation of Empowered Women" edited by Nina Tassler & Cynthia Middleton. Her story is featured in She is Me-How Women will Save the World, by Lori Sokol. She is a speaker at global conferences and academic institutions.
In 2021, Columbia Business School will recognize Mona with the Horton Award for Excellence in Social Enterprise. Women's eNews named her one of 21 Leaders for the 21st Century. In 2019, Breakthrough honored Mona with a Lifetime Inspiration award. She received the 2018 Exemplary Leadership in Development award from Smith College. In 2017, Mona was awarded The Last Girl Champion award by Gloria Steinem on behalf of Apne Aap. In 2015, she received the Ellis Island Medal of Honor, which is presented annually to US citizens whose accomplishments in their field and service to the world are cause for celebration.